Description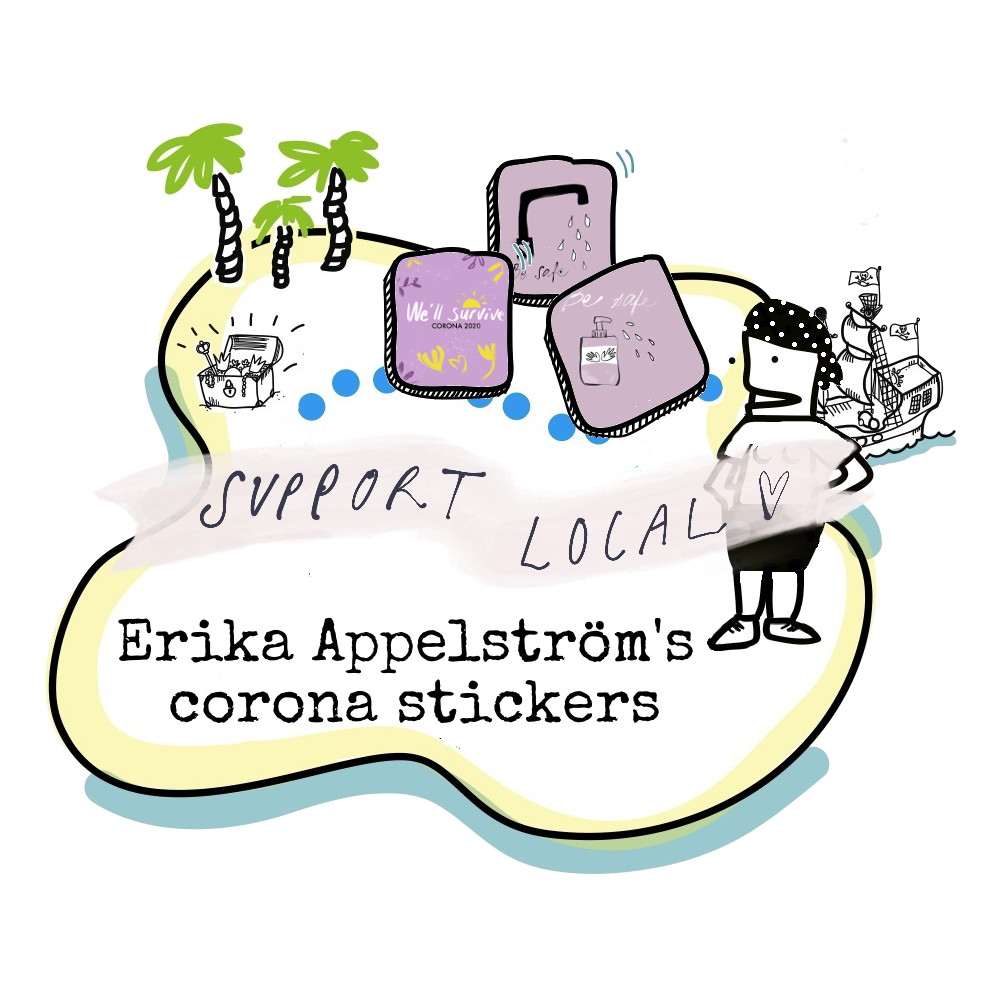 Oh Corona. You changed our life completely! How to continue from now on  and how to visualise the weird and unpleasant situations this pandemic is causing us? Maybe with help of stickers you can use on your social media posts.  The idea behind these stickers is spread positive messages during the hard time and encourage the communicate. Yes, we can beat corona, together, if we just follow the rules given to use.
Erika Appelström has made a set of Corona inspired stickers for Hidden treasure's web store. You can use them as such or use them e.g. via Canva as part of your own brand.
The stickers has invisible background so they are easy to "glued" on your own photos e.g. on Canva, on desktop or via mobile application.
Well who is this Erika Appelström then?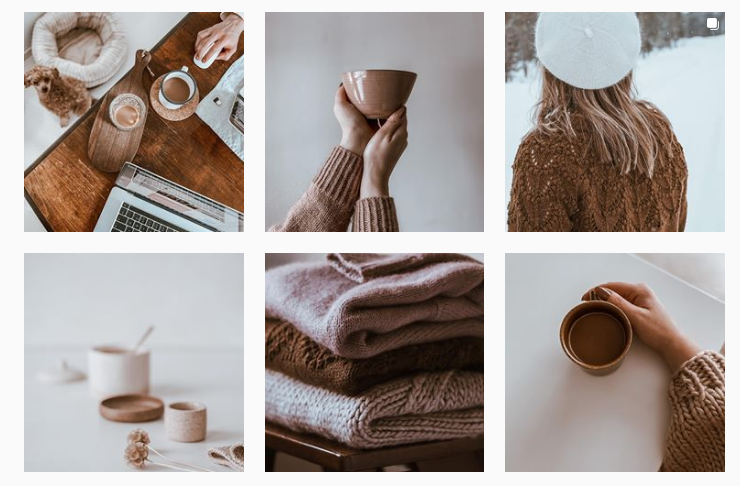 Johanna has met Erika when she was creating Wikipedia content for her employer. Johanna is fan of Erika's visual style (see the example above) and she asked Erika if she wanted to create some products for Johanna's web store too.
This is how Erika describes herself:
"Creative mind and brand lover with experience in branding, conceptual design, art direction, story telling and social media content".
See more from Erika's Instagram profile.
There sticker set contains the following stickers:
Banners: Support local ❤️ and an empty banner called Blanco where you can add your own text (Tue ❤️ yrittäjää)
Tapes: self isolating  (fyysistä etäisyyttä)
Text with a toiler roll State of emergency (Poikkeustilanne)
Postcard: We'll survive corona 2020  (Yhdessä selvitään korona 2020)
Respirator mask: Be ❤️ safe  (Pidä huolta)
Roofs: #remoteandrelief (#eläjaetäile)
Crown:  corona 2020 survival  (Koronasta selvinnyt)
Round stickers:
faucet, Be safe / (Pidä huolta)
hand sanitizer Be safe  (Pidä huolta)
After you have paid for the set you'll get a link where you can download the stickers you like. The stickers with English text are named EN_something while the stickers with Finnish text are named FI_jotain. So it's easy for you to download only the versions you need.
The set costs 19,84 EUR
See how the stickers have been used already: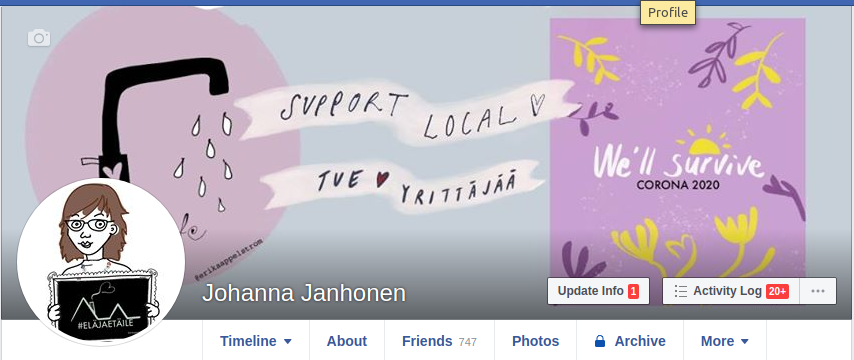 View this post on Instagram
View this post on Instagram
View this post on Instagram