Description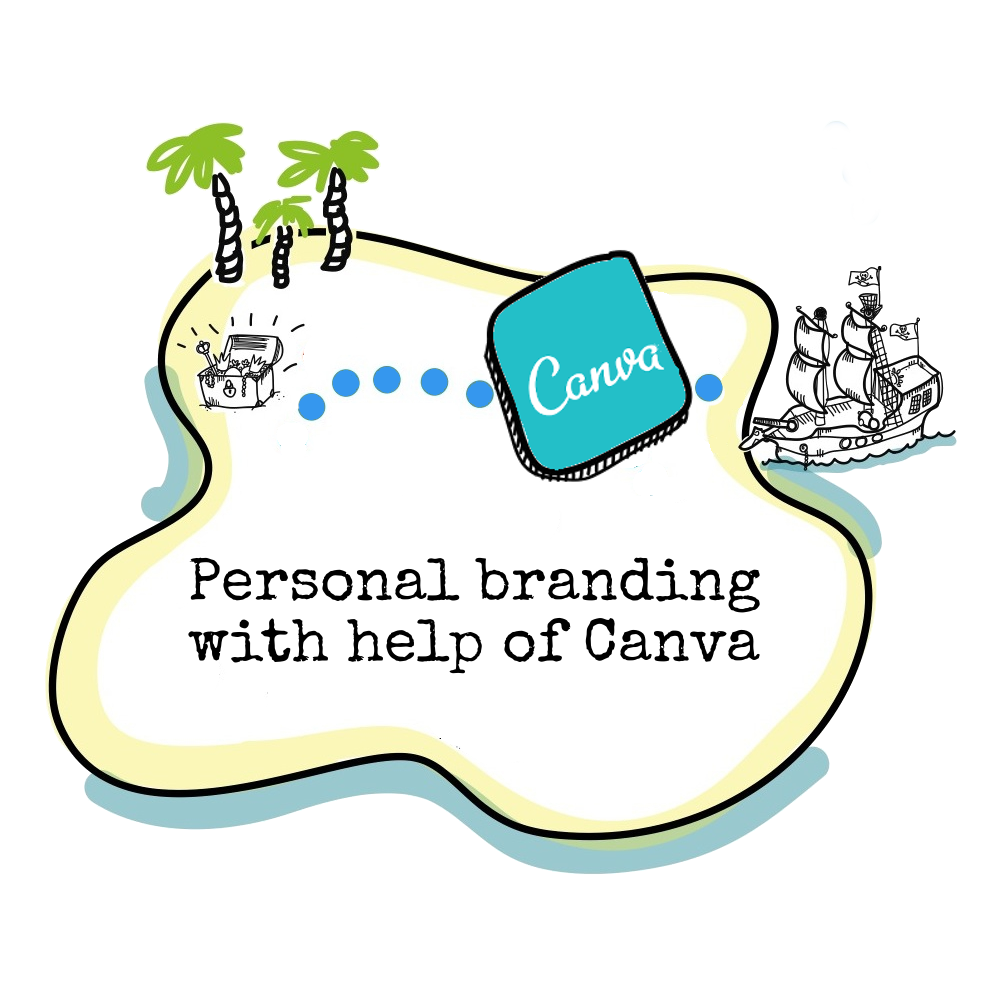 So you've made a decision: it's time to start to personal branding for real. Congrats! While the commercial brands have made their own brand books or brand guides for themselves for ages, you should now do the same for your own personal brand. Yikes! Do you need to hire a graphical designer for yourself now? No, you can do it yourself with help of Canva.
Once you have find the elements of your brand Canva is doing the rest – you can e.g. create posts and banners for social media, your web page or blog, infographics, business cards, presentations, leaflets, invitations, tickets, ebook covers – you name it! Canva is full of free templates for you to choose from and it will really help your brand to stand out.
Go see Johanna Janhonen's Canva designs.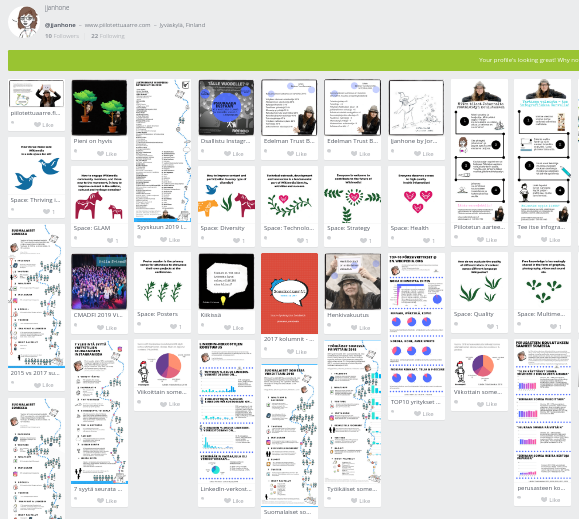 In this brief she we show you how they are done in practice
while she gives you ideas for your own brand too.
Hidden treasure is organizing a Canva brief (1 h) on 15 Apr 2020 at 16.00 CET (18.00 Finnish time).
During the one hour brief you will
learn how Canva is working
hear Johanna's best practices combining the laptop browser and the mobile app usage
get ideas for your own brand – where to start and how to continue
It is recommended that you create a Canva account prior the training. The basic version of Canva is free and with it you can do most of the stuff. No need to start paying for Canva yet.
The brief is a demo and the partipants are allowed to asked questions during it.
The brief will be held even for one person. It will be kept with help of Google Meet video meeting service. A laptop usage is recommended for the brief.