Johanna Janhonen's CV
Learn to know Hidden treasures owner
MSc Johanna Janhonen is social media consultant and a trainer, a blogger, a columnist, an event producer and the most active paid Wikipedian in Finland. Mrs Janhonen is a using social media daily for business, pleasure and research.
Hidden treasure is a 10-years-old Finnish company owned by Johanna Janhonen herself. It offers trainings and consultation for companies, cities and other organizations (as well as personal brands) trainings, workshops and content creation for social media services, especially in Wikipedia where she is usually among the top-50 most active Wikipedians of a month and the most active paid Wikipedian. She started editing in the Finnish Wikipedia more regularly in summer 2010 when I visited Wikimania in Gdansk and now she editing Wikipedia in English, Swedish and German (waiting her first French & Spanish customers).
Johanna started to use social media services in the late 1990´s when she joined forums. When she started her dollhouse hobby in 2000 she learnt to use social media tools like blogs for sharing a hobby, she even started two wikis dedicated for dollhouse miniatures, one in Finnish (2006) and one in English (2009). She is part of the global Wikimedia movement, she was part of the Wikimedia Finland's board for 3 years, e.g. as a secretary and a volunteer coordinator in Wikimania Stockholm in 2019. Currently she is organizing the tenth CMAD seminar for Finnish social media professionals (CMAD is short for Community Manager Appreciation Day, thanks for the idea, Jeremiah Owyang!).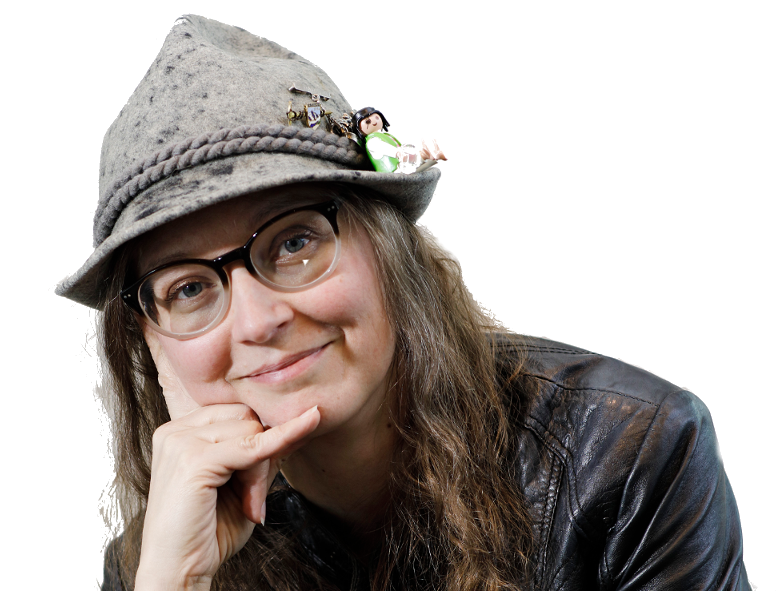 Johanna´s social media profiles:
LinkedIn,  Twitter , Facebook, Pinterest, Instagram and Wikipedia
Johanna Janhonen owns e.g.
Mini treasures wiki which is the biggest site of dollhouse miniatures in the world
Nukkekotiwiki, the Finnish version of the dollhouse wiki
Community Mangers in Finland group and Social Media in Academical Research groups in LinkedIn (both in Finnish)
Johanna started her social media career in Nokia where she worked as internal community manager in R&D organization promoting social media services like wikis and blogs. After working as a wiki consultant in a Finnish company she was ready for a company of her own: Hidden treasure was establishen in 2010.
Johanna was a researcher in Tampere Technical University (2011-2012) at SOITA project studying B2B companies innovation in customer interface.
Johanna Janhonen has been a community manager already for two decades. She is so interested about the community management that she brought the CMAD, Community Manager Appreciation Day, to Finland in 2012 and has been organizing the CMAD seminar since that in Finland together with other volunteers. She enjoys helping other community managers to get the most out of their communities. Previously she was practizing her own skills e.g. in the communities built around international Mini treasures wiki.