Description
Would you like to have something new for your social media content? Maybe this set by Design Inkamaria is the thing you are looking for?
The set contains wreaths and smaller digital stickers that fit them. The collection can be used in many ways, to brighten up text updates, but also your photos. You can utilize a set of wreath frames and social media strickers in your content production with Canva, for example.
Inkamaria's Wreaths and Plant Stickers package includes
10 wreaths:
a heart-shaped leaf wreath as well as a lightened version of the same wreath in a round frame
a wreath with pink flowers and a lightened version of the same wreath
yellow-orange wreath as well as a lightened version of the same wreath
pet wreath as well as a lightened version of the same wreath
two empty wreaths, one square, the other round
There is also a version of all the wreaths in the set where the background is white (or light) and the center of the wreath is transparent so it is easier for you to put photos inside them.
The set also includes 10 different stickers that can be used with or without wreaths:
various leaf stickers: 5 leaves in a pile, 8 leaves arranged in a wreath, a vine with more than 90 leaves and 2 different single stem leaves
a cheat sheet nailed (two versions, one with a white note, the other with a transparent note)
3 different kind of "nail and matching hanger" stickers
4 different flowers in a bouquet
Learn more about the contents of the package and how to use them:

Inkamarian kranssit by jjanhone at Canva
We are sure you get more ideas how to use these!
Inka Valtamo who?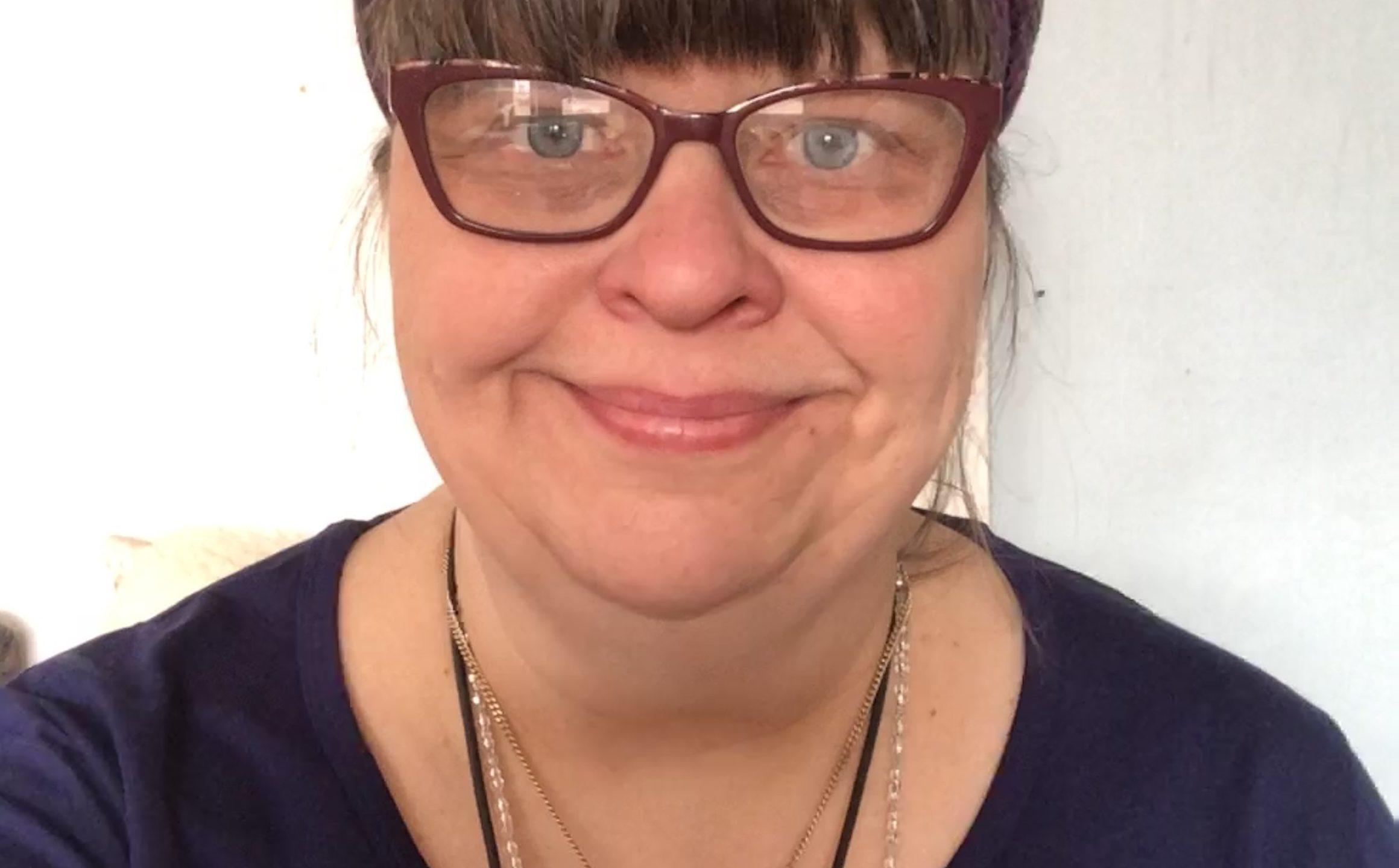 Johanna on seurannut Inkaa vuosia Instassa, sillä hän on malliesimerkki hyvästä työntekijälähettiläästä, joka kertoo työstään persoonallisesti somessa. Inkan postauksissa on näkynyt usein myös hänen piirroksiaan, ja se sai Johannan lähestymään Inkaa. Mutta annetaanpa hänen esitellä itse itsensä:
Johanna has been following Inka for years on Instagram, as she is a role model of a good employee ambassador who personally talks about her work on social media. Johanna often saw Inka's posts with her drawings as well, and that made Johanna to approach Inka. But let her introduce herself:
"Hey, I'm Inka Valtamo of design inkamaria. I live on a farm and have a workshop of my own, I'm a trained social worker and a deacon. I come from Jyväskylä, so both urban
that country life are familiar to me.

My friends say I'm a brave adventurer who makes her own paths, a self-taught artist & fast multi-talent, a force of nature and source of creativity.

I have done a variety of creative diy projects, photographed, drawn and written almost all my life. Social media is one of my strengths and I have solid experience of that as well
in my work, hobbies and free time. You can contact me if you need unique products for either yourself, your community or your business. My product range includes e.g. various crafts, photographs, cards, drawings, advertisements, brochures, stickers, social media projects and a combination of all the above.

Vist my home page!"
Images may only be used for social media updates. However, if you would like to use Inka's images for other purposes, please contact her and negotiate the use directly with her.
The size of the frames is about 2000 x 2000 px, while the labels are smaller
Instagram images are 1080 * 1080 in size, so you can "zoom in" on the frames, but if you notice pixelation in the images, you've focused too close.
After you have paid for your purchase, you will receive a link where you can download versions of the frames you want to your own computer (or mobile phone).
Package Permissions
Only the company that purchased the image has access to the image, and the file may not be resold or transferred. The set includes 20 different stickers and frames. You can use them in social media communication and you can place stickers / frames on top of another image. You can resize the products and you can split and/or combine them freely. Printing or using in the illustration on web pages is not allowed. The colors or appearance may not be altered, nor the copyrigh text.
PS. The official hashtag of the content is #inkamariadesigns